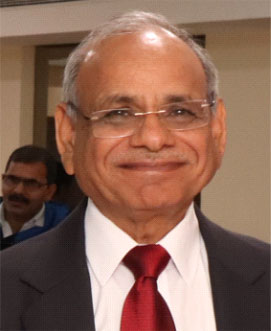 VIJAY PAPRIWAL
Chairman
Vijay Papriwal is an IIT Alumnus with more than 4 decades of experience in the business of providing logistics solutions for Heavylift cargo In/around India. He is one of the pioneers of Heavy Lift/Super Heavylift Logistics in India and has been a part of almost all the critical projects in the initial period of Large Projects in India. He was instrumental in creating unique logistics solutions which played a crucial role in setting up the Reliance's Jamnagar Refinery Project ( World's largest refinery at a single location), in record time. He has accomplished unique feats in the Indian logistics Industry; to name a few – Load out of 6500 MT single package ( One of the Heaviest in India), Removal, Transportation and installation of completely assembled Tunnel Boring Machines(1400 MT single piece) for Infrastructure projects in India ( a first of sorts).

Time and again, he has played an exemplary role in introducing new technologies & solutions into the country. 

He brings in his expertise in coming up with world class engineering/technical solutions and large equipment support as the owner of Freightwings Pvt Ltd.


READ MORE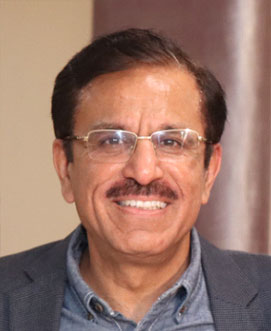 JANESH GULATI
Managing Director
Janesh Gulati has a large body of work in the Indian Logistics Industry having worked with the J.M. Baxi group for more than 33 years in multiple capacities. In the last part of his stint there, he was CEO of J.M. Baxi's Project Logistics vertical and was instrumental in taking their Project Logistics Business to new heights. 

He has successful execution of a large number of Projects especially Coal Based Thermal and Hydro Power Projects, Oil Refinery Projects & several complex Multimodal Transportation to his credit.  He enjoys the confidence of a large number of EPC, Heavy Engineering customers for providing reliable and high quality logistics solutions.

He has played a key role in the Indian Project Logistics Industry over the past 3 decades and enjoys a stellar reputation in the industry. 

He brings in his expertise in areas of Organization Building, Financial Strategy, Procurement Strategy & Overall Business Strategy.


READ MORE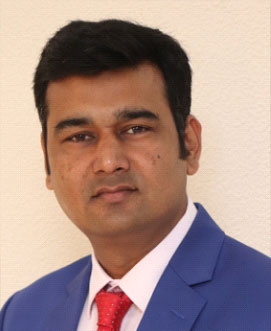 SATISH KUMAR SINGH
CEO
Satish Kumar Singh is a dynamic professional with more than 22 years of experience in the trade, having worked with leading logistics companies in the past. In his last stint as a country manager for a German MNC, he led the organisation on a phenomenal growth path in the Indian Project Cargo market. 

He is well connected across the globe and has close relationships with numerous industry peers. He has rich experience in catering to global EPC clientele, handling complex projects which include semi-submersible/deck carriers and multimodal transportation. He has been instrumental in delivering business value to the stakeholders including clients, partners and business associates through innovative solutions and a result-oriented approach.

He brings in his expertise in areas of Sales Management, Customer Relationship Management, New Service Development and New Market Development.


READ MORE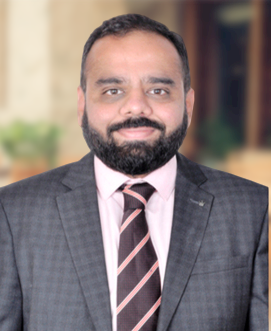 SHREYAS VYAS
Vice President
Shreyas Vyas has an Engineering & Management background from reputed institutes in Mumbai, India. Having worked with reputed logistics companies for more than a decade, he has gained significant experience in spearheading techno-commercial activities, understanding customers' requirements and offering tailor-made solutions. Having worked in customer facing roles all through, he has been able to develop strong working relationships with the customers. He is a great team player and has a knack for building highly motivated cross functional teams comprising the young and the experienced. 

In addition to Project Logistics, he has gained significant exposure in domestic transportation, Warehousing, 3rd Party Logistics services & Use of technology in Logistics which helps give him a different perspective on matters of service delivery. 

He brings in his expertise in Commercial & Operational Excellence, Team Building & Management, Systems/Process Management, ERP Development & Digitization.


READ MORE