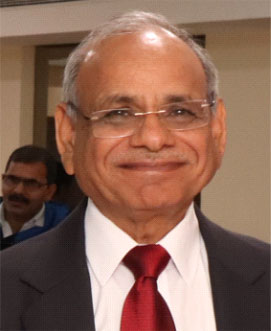 VIJAY PAPRIWAL
Chairman
Vijay Papriwal, the Chairman, is an IIT Alumnus with 4 decades of experience in the business of providing logistics solutions to the most reputed EPC clients. He is one of the pioneers of Heavy Lift/Super Heavy Lift Logistics in India. He has accomplished unique assignments in the Indian logistics Industry; to name a few – the load out of the 6500 MT single package (South East Asia's heaviest loadout), complete logistics for one of the most complex refinery projects – Reliance-JERP 1 and 2 Plant, and installation of twin towers at Kolkata.

Time and again, he has played an exemplary role in introducing new technologies & solutions in the country.


READ MORE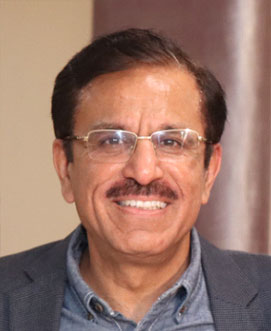 JANESH GULATI
Managing Director
Janesh Gulati, the Managing Director, has worked with J.M. Baxi & Co for over 33 years in multiple capacities. He has been part of the Senior Management and the face of the company for 12 years, and is currently a Managing Director at Total Movements. With unquestionable expertise in Project execution, he enjoys a stellar reputation in the industry. His active involvement in strategic decisions leading to successful project executions speaks volumes of his years-earned knowledge.

He has been a key person and a visionary in the Project Forwarding Industry in India, and is recognized globally for his contribution in the field of project logistics.


READ MORE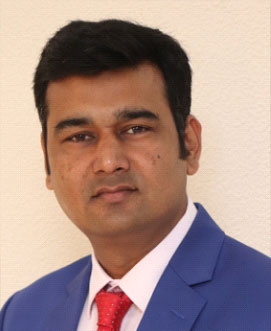 SATISH KUMAR SINGH
CEO
Satish Kumar Singh, the CEO, is a dynamic professional with 22 years of experience in this trade, having worked with multiple leading logistics companies. In his last stint as a country manager for Deugro, he led the German company on a phenomenal path in the Indian Project Cargo market. His role has been instrumental in developing new avenues of business and setting up new teams. With vast experience in managing large companies, catering to global EPC clientele, handling complex projects which include semi-submersible and deck carriers, and multimodal transportation, he is renowned for his innovative solutions and result-oriented approach.

His notable achievements include – "Complete Logistics Operation of INS Sindhurakshak" – a first of its kind logistics of a Kilo Class submarine of Indian Navy from India to Russia, Turnkey logistics for IOCL Paradip project, and single-handedly secured India's largest logistics contract of NPCIL Kudankulam Phase III and IV.


READ MORE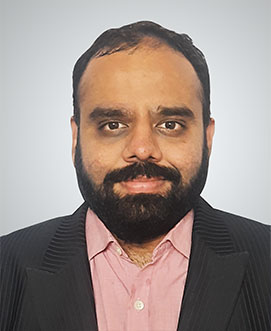 SHREYAS VYAS
Vice President
Shreyas Vyas, Vice President, is a mechanical engineer with an MBA from Mumbai, India. Over the years, he has gained significant experience in spearheading techno-commercial activities, reviewing and analyzing customer's direct and intrinsic requirements, and carrying out competitive bidding. He is skilled in establishing and nurturing strong rapport with domestic and international clients, providing leadership, direction, strategy, and vision for facilitating growth and business agility. Having handled several successful projects and important customers, he has been a significant part of J. M. Baxi & Co. and Mahindra Logistics.

He is proficient in providing multimodal logistics support for the timely delivery of project shipments while ensuring maximum customer satisfaction.


READ MORE